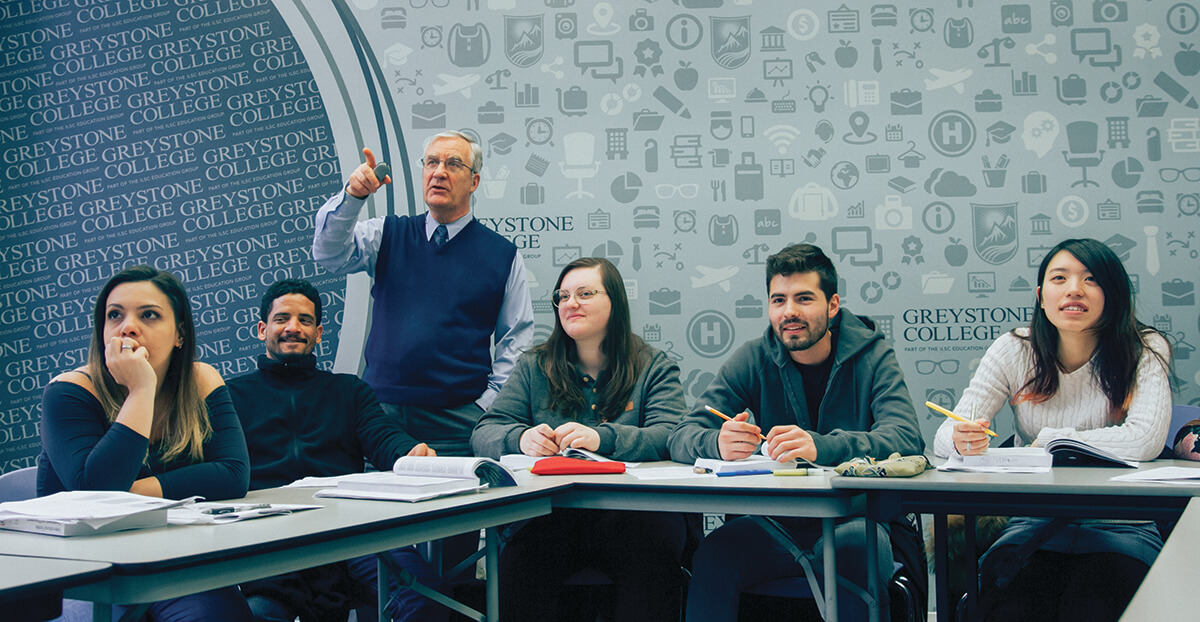 Vancouver Meets CELTA
The University of Cambridge's highly respected and recognized Certificate in English Language Teaching to Adults has arrived at Greystone College in beautiful Vancouver, British Columbia. Whether a layover en route to the world or the destination itself, Vancouver is the perfect place to start a new adventure with CELTA.
Opportunity with a view
Greystone College's Vancouver campus is equipped to give students a modern and stimulating learning experience both in and out of the classroom. The campus is located in the heart of the city, minutes from the waterfront, and never far from a stunning view.
The Vancouver campus offers not only quality teaching training with CELTA but also ample opportunity for graduates. Vancouver is a popular international destination and has more ESL schools than anywhere else in Canada, making it a great place for language learners and teachers alike.
CELTA at Greystone College
The CELTA program at Greystone College is offered in a flexible part-time format over 11 weeks. The 140-hour course is practical and complete, with trainees' time split between input sessions with trainers, classroom observations, and teaching practicum with real students.
Similar to other program formats, the part-time course offers the same one to six trainer-trainee ratios, teaching practicum, and employment assistance found in full-time programs.
Flexibility is important for students and those making a career change, so classes are held in the evening twice a week and Saturdays during the day, allowing trainees the freedom to work as they earn their certification.
What are you waiting for?
CELTA prepares future teachers for the TESL world with valuable hands-on instruction and ensures graduates are ready to help diverse language-learners in any context. With its spectacular mountains and stunning beaches, Vancouver is the perfect place to study and explore, and after graduation, Greystone College is there to help with finding a job locally or abroad.
---
Does teaching English to adult learners sound like an adventure you can see yourself taking? ILSC offers the Cambridge CELTA as an intensive 4-week program, a part-time 11-week program, and a flexible online format.