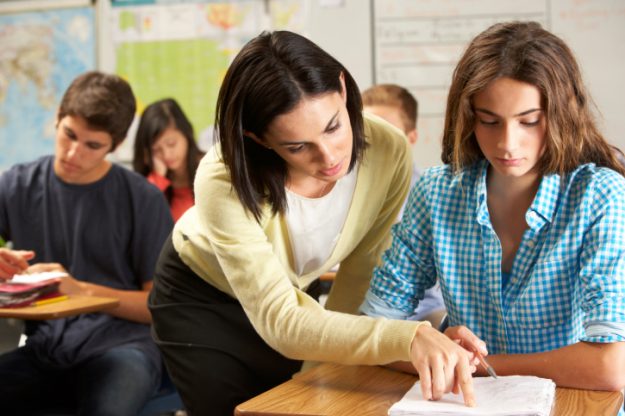 Ready, Set, Teach: Lesson Planning Tips
With a completed CELTA program behind you, you're ready to teach—you did it! Whether the path to a CELTA certificate was intensive or pursued part-time, there are lessons to be planned and language to be taught.
Take advantage of these classroom-tested tips from ILSC's team of CELTA trainers and go teach some English!
MFP Prep & Target Language
First things first. If a lesson is going to teach students something new, you'll need a good grasp of the lesson's target language.
Get a good grammar book.
Being a native-level speaker isn't magic; go over the finer points of the target language.
Anticipate potential problems.
Try to think from the students' point of view and plan appropriate concept-checking questions.
Research more than you think is necessary.
The students will inevitably come up with surprising questions.
Organization
Teaching ESL can be a whirlwind, especially overseas. So it's important to see planning as an investment; a clear, well-planned lesson is a lesson you won't have to plan again in the future. Stay organized and make your hard work for you.
Make your plan accessible.
Lay out handouts in order, keep board plans next to the board, etc.
Check your tech before the lesson.
If the lesson depends on audio or video content, make sure it's ready to deliver.
Save all your materials and plans.
Label them clearly and store them in binders or digitally (Evernote, Google Keep, etc.) for recycling and reuse.
Staying Student-centred
Students' needs are at the centre of the CELTA teaching philosophy for a reason. Students learn better when they can engage with lesson content that connects to their lives while challenging their abilities. Your particular students should be top of mind in your lesson planning.
Limit teacher talk-time.
Get the students talking instead, and avoid as much reference to open class as possible.
Solicit ideas/topics from students during the first class.
This provides a bank of engaging themes the students are sure to appreciate throughout the course.
Support pair and group work.
This allows students to practice the target language more and careful monitoring will help you identify problems to address during error-correction.
What's next?
These lessons won't plan themselves, but with skills from the CELTA program and these practical tips they're sure to be a hit with students. Get planning and have a great class!
---
Does teaching English to adult learners sound like an adventure you can see yourself taking? ILSC offers the Cambridge CELTA as an intensive 4-week program, a part-time 11-week program, and a flexible online format.