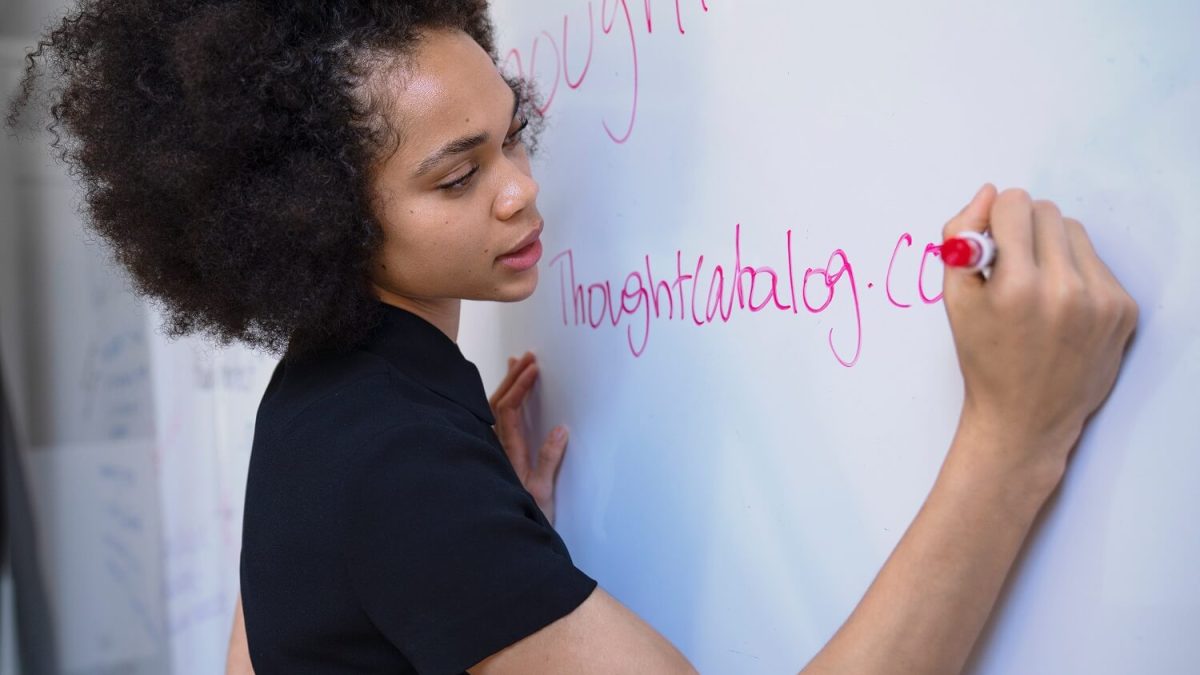 Teaching with CELTA
---
Maybe you're thinking of taking the CELTA or perhaps you're a newly minted graduate, either way, you'll need to think about teaching. Not just where you'll teach English but what kind of English teaching you'll do—because not every CELTA graduate ends up teaching in a traditional classroom.
The options for new ESL teachers are as varied as they are different, but with CELTA you'll be ready for them all.
Corporate Lessons
If the classroom isn't for you, there's always the boardroom. When companies can't send their staff to language classes, they often bring instructors into the office. Corporate language instructors will help students master business-specific English and improve in-house communication for international companies.
Business students tend to have higher expectations for their lessons than the average ESL student, so it's important to be professional and well-prepared. Corporate clients aren't learning English for pleasure, they're acquiring an important skill to give them an edge at work. Of course, higher expectations mean higher compensation for enterprising teachers.
Private Instruction
Private lessons give English teachers more freedom and flexibility than most other forms of teaching. The format, length, and location of lessons are only limited by the imaginations of the teacher and client, and you get to be your own boss.
This freedom comes with an added cost, however: finding clients. But for entrepreneurial teachers, the opportunity to build a personal brand and charge attractive rates of $40+ per hour far outweigh the work of finding students.
Online Classrooms
Speaking of freedom and flexibility. The latest trend in ESL is for teachers to teach overseas without ever leaving home. There are a wide variety of schools and programs offering online ESL courses, so it's important to do your homework to find a reputable provider.
Teaching online also requires a working knowledge of not only Skype (or other video chat software) but the various digital teaching tools available. Lessons over Skype are fine for conversation practice, but more specialized tools are often necessary for a more classroom-like experience.
The British Council has some helpful tips for those who want to learn about online teaching.
English for Specific Purposes
Teaching English for Specific Purposes, or ESP has grown out of the increasing demand for Business English. Teaching ESP focuses on equipping students with English skills for a narrowly defined purpose, such as English for Aviation and English for Medicine.
Teachers needn't be former pilots or doctors to teach industry-specific English courses but experience in relevant industries, when highly technical, is an asset. Actually, teachers who want to teach ESP don't need to target technical professions at all; there are opportunities to combine teaching skills with passions like cooking, cinema, or even yoga! But teaching ESP can also be as simple as giving crash courses in English for Tourism or English test preparation.
IELTS and Test Preparation
Good English test scores can be the deciding factor in a job or immigration application, so it's no surprise test preparation courses are big business. By familiarizing themselves with the major standardized tests, new teachers can take advantage of opportunities to teach to the specific needs of test-takers.
Many language schools offer test prep as part of their course offerings and major tests like IELTS and TOEFL offer lots of resources to help teachers prepare students for their tests.
What's Next?
CELTA-certified teachers have a lot of options after wrapping up the course but there's no reason to be intimidated. In fact, teachers who prize flexibility don't need to choose just one option. Pursuing different types of teaching (private lessons, contracts, etc.) adds variety and enables teachers to increase their income, all while holding down secure classroom work at a school.
---
Does teaching English to adult learners sound like an adventure you can see yourself taking? ILSC offers the Cambridge CELTA as an intensive 4-week program, and a flexible online format.