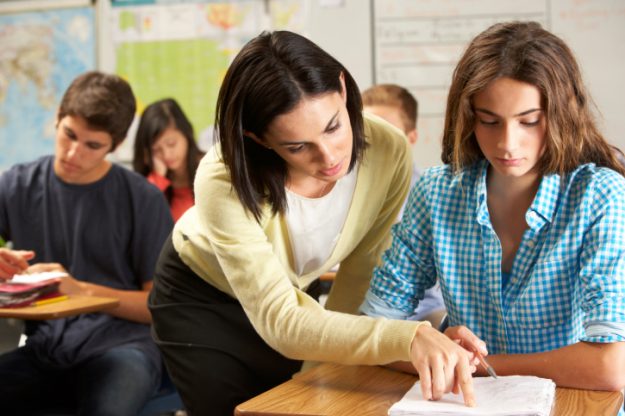 Teaching with CELTA as a Non-Native Speaker
So you want to teach English as a Second Language, in your second language? That's admirable, brave even, but is it foolish? Not at all! In fact, teaching English as a non-native speaker with the CELTA is more common than you might expect.
Language Requirements
Every CELTA applicant must complete a comprehensive language assessment as part of the CELTA application process. Candidates' performance on the assessment is the main criteria for acceptance into the program; no one is refused for simply being a non-native speaker!
Non-native ESL teachers aren't all that rare and can actually make up a good portion of the faculty at language schools in English-speaking countries. A likely, although anecdotal, reason for this could be that native English speakers are attracted to TESL for the opportunities to teach abroad whereas non-native English speakers usually achieve their fluency by moving to an English-speaking country.
Advantages
Finally, there is some good news. Non-native speakers possess a few advantages over native speakers.
1. Technical Grammar Knowledge
Bilingual and multi-lingual candidates consistently have a fuller knowledge of English grammar than most native speakers. This, of course, is because non-native speakers have had a more technical formal education in English, whereas native speakers focus more on language arts and literature throughout their education. Often, non-native speakers have an advantage in communication skills, too.
2. Empathy
Non-native speakers don't have a monopoly on empathy but they can quickly identify with the struggles and frustrations of their students because they've been there. Although this isn't a formal classroom management technique, knowing when to give students a break or an extra dose of encouragement can really improve a student's experience.
3. ESL Experience – in Reverse!
This one may be obvious, but if you've learned English as a second language then you already have experience in an ESL environment. Non-native speakers who learned English in a classroom setting are likely to have fond memories of activities or approaches they enjoyed. Even negative experiences are helpful in knowing what to avoid or thinking about how to improve approaches to difficult language concepts.
Challenges
Just because it isn't impossible to complete the CELTA as a non-native speaker doesn't mean there aren't challenges. These will vary from person to person but are common among advanced non-native speakers of English.
1. Accent
Non-native speakers will have some kind of an accent when speaking English, and that's perfectly acceptable since many native-speakers also speak with a pronounced accent. In fact, most students are learning English in order to communicate with other non-native speakers, so being exposed to a variety of non-native accents is useful for them.
2. Confidence
It's very important that students trust your ability to instruct them in the language. Native speakers are able to quickly and confidently respond to many questions because their intuitive grasp of English has been honed over a lifetime. Non-native speakers may not feel as confident, but they can prepare for lessons to build that confidence (completing the CELTA will also help). It's also encouraging to remember that native speakers make mistakes too—especially with technical grammar!
What are you waiting for?
Teaching English as a second language (TESL) isn't reserved for those who happen to be born in an English-speaking country. If you have an advanced command of English the CELTA program can open up the world of TESL for you, whether you're a recent graduate, looking for a career change, or want to liven up your retirement.
---
Does teaching English to adult learners sound like an adventure you can see yourself taking? ILSC offers the Cambridge CELTA as an intensive 4-week program, a part-time 11-week program, and a flexible online format.