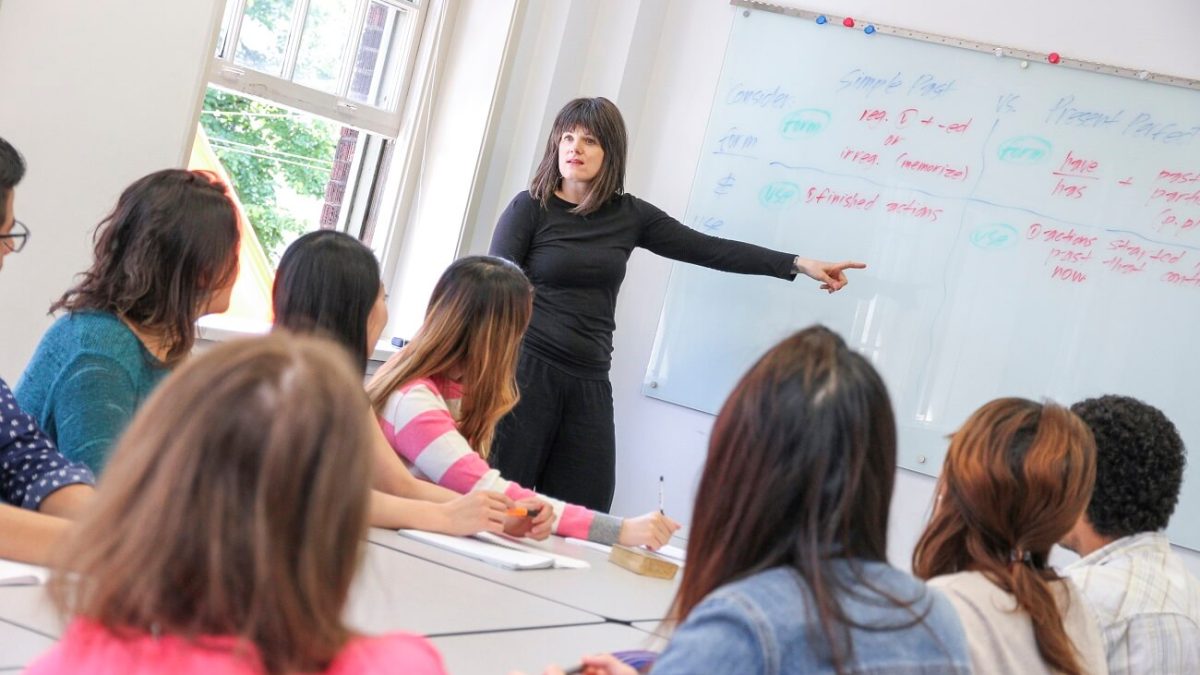 Teaching locally with CELTA
The CELTA program attracts candidates with diverse career backgrounds and even more diverse life goals. There isn't just one good reason to take CELTA, there are many! One common motivation is the attractive prospect of having the freedom to work and see the world at the same time, but what about those hoping to stay close to family, friends, and a familiar bed? Are they out of luck? Not even close.
Teaching abroad is great, but the opportunities sometimes start a little closer to home.
No shortage of choice
The ESL industry is known for booming markets in places like East Asia and Latin America where jobs are plentiful and the barrier to entry is low. Less talked about, but no less accessible to CELTA graduates, are the variety of ESL opportunities at home in English-speaking countries. What's more, CELTA programs are offered in a variety of flexible formats that allow you to get certified while working, studying, or at your own pace.
Private language schools cater to mixed-language learners from all over the world and can be dynamic and exciting places to work. Apart from private schools or institutions, there are also government programs for new arrivals that require teachers capable of providing lessons to adult learners of diverse backgrounds.
Staying home has its advantages
Teaching abroad is a worthy endeavor but it can also be a challenge. Not all employers are created equal, so the task of obtaining a valid visa, arranging transport and accommodations, and learning local customs may ultimately fall on you. It's a challenge that's worth every bit of effort, but for those happy to stay close to home, the international headaches can be avoided without giving up on teaching ESL. Whatever English-speaking country you find yourself in, the local organization of private language schools – such as TESL Canada – will be a great starting point to find a reputable employer.
If teaching locally sounds tempting, consider the story of one CELTA graduate who happily changed his travel plans.
Matthew's story
Matthew took the intensive CELTA program at ILSC-Montreal in 2013 after returning from a year abroad. He wanted to get a certification that would allow him to travel again and also work at the same time, but he didn't have any definite plans about where to teach.
After successfully completing the program Matthew was happy to enjoy his hometown for a time, while at the same time ILSC-Montreal was looking for a part-time teacher for evening courses. Matthew says "the whole reason I took the CELTA was so I could travel and work, but I took the job at ILSC to get some more experience and ended up teaching in Montreal for years."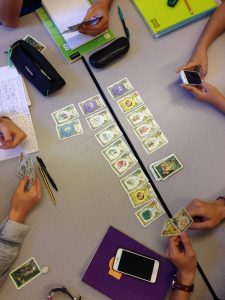 Matthew eventually moved to the full-time day program and has worked at ILSC-Montreal in various capacities for four years. Is he disappointed with the way things turned out? "I'm happy I stayed. I've had the chance to work with great people and to meet such awesome students without the trouble of visas and culture shock."
But Matthew hasn't given up on seeing the world yet. "The great thing about this job is, with all the experience at home, when I finally feel like I need a change I can hop on a plane feeling confident there's a teaching job out there for me."
---
Does teaching English to adult learners sound like an adventure you can see yourself taking? ILSC offers the Cambridge CELTA as an intensive 4-week program, a part-time 11-week program, and a flexible online format.